May 2023: We will have peaches this season! First peaches should be available towards mid-late June and will be the Harvester variety. Check back here for updates as well as keep an eye on our social media accounts for updates.
We currently have 235 peach trees and eight varieties.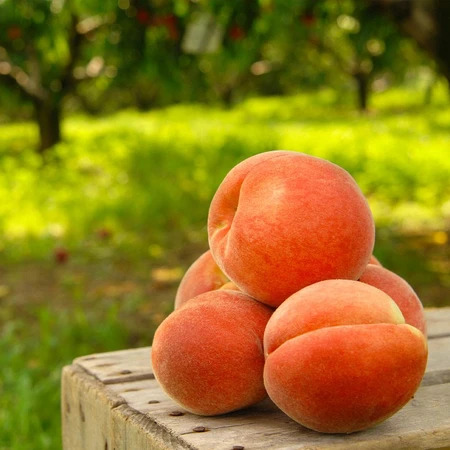 Elberta Peaches
The Elberta Peach (Prunus persica 'Elberta') is a heirloom variety released to the world in 1875 by Samuel H. Rumph and is one of the world's most prized peaches. Know for its sweet taste and firm flesh. It's a freestone peach that you are sure to love!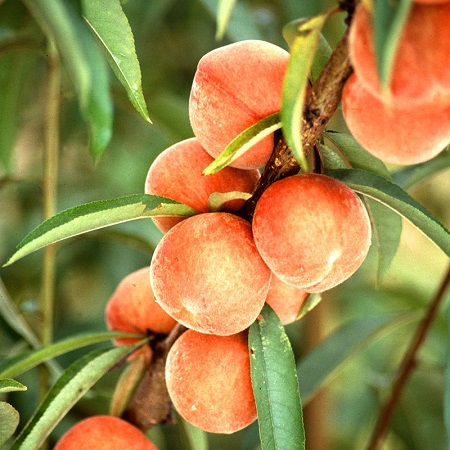 Flameprince Peaches
Flameprince Peaches (Prunus persica 'Flameprince') are late ripening peaches that generally ripen late august into early September. They Originate from Byron, Georgia in 1993 and are known to be big, sweet, tangy and juicy.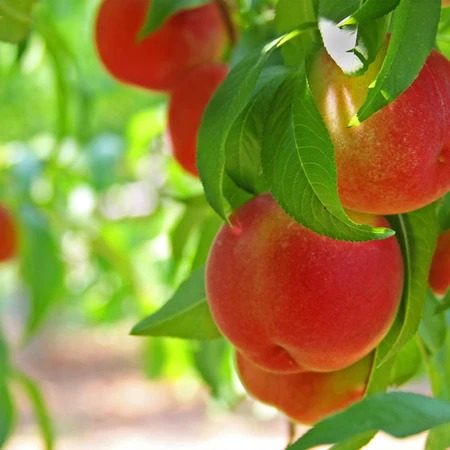 CONTENDER PEACHES
The Condender peach (Prunus persica 'Contender') is one of the best NC peaches you can get. It was developed in NC and was released as a public cultivar in 1989. This yellow-flesh freestone peach is sweet, juicy, aromatic and very flavorful. Mostly red skin, non-browning yellow flesh.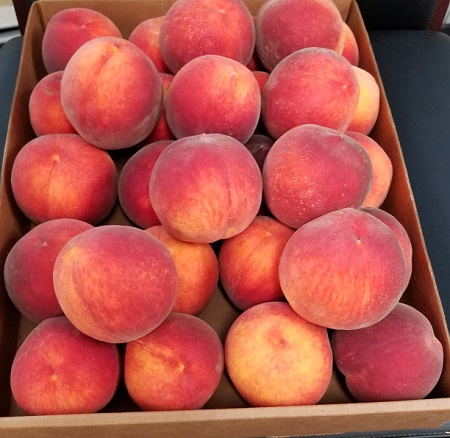 Winblo Peaches
The Winblo Peach (Prunus persica 'Winblo') is a classic NC peach. This peach has yellow flesh and doesn't brown which is great for canning and freezing. They are sweet and juicy and a peach you've got to try!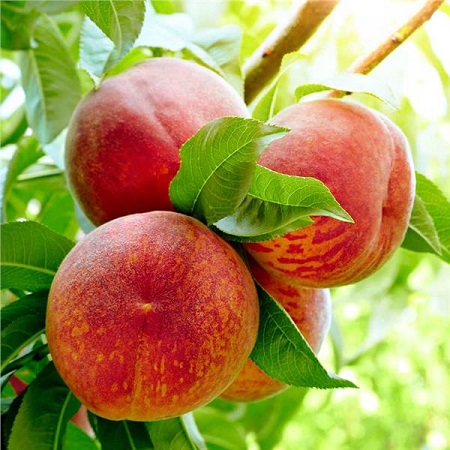 Harvester Peaches
Harvester Peaches (Prunus persica 'Harvester') are freestone peaches that have a mix of yellow-reddish color on its fuzzy skin with yellow, juicy flesh on the inside. Known to be sweet, firm and great for eating right off the tree or cooking and baking.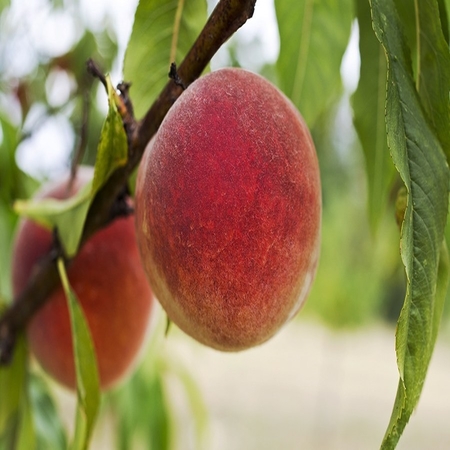 SUNNY J PEACHES
The Sunny J peach (Prunus persica 'Sunny J') is a late-season peach that ripens mid September and is known to be sweet and juicy. Sunny J peaches are great for eating fresh off the tree to canning and freezing. A great all around peach to finish off the season.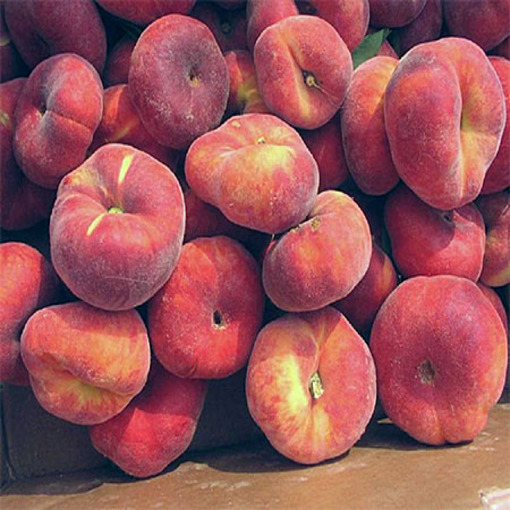 Buenos Peaches
The Buenos Peach (Prunus persica 'Buenos') is an early-season flat donut peach with exceptional, sweet flavor. It is a semi-freestone and is a novelty peach that you've got to try!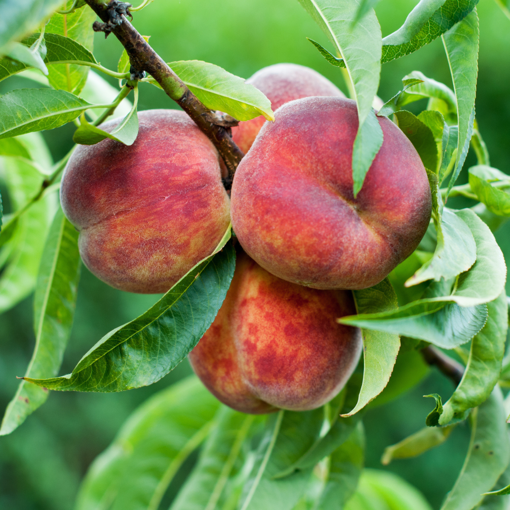 RUBYPRINCE PEACHES
The RubyPrince peach (Prunus persica 'rubyprince') is an early-season peach that ripens late June. This peach has beautiful yellow flesh and skin that is almost completely scarlet red. This is a great peach to kick off the season with!

Hello! We're Keith and Samantha, and we're so glad you are here. Our orchard started out of a need for peach blossoms. My wife Samantha owns
Two Little Monkeys Photography
and has offered photo sessions for several years in South Carolina's iconic peach trees, but those orchards have recently changed their policies on allowing the public to be among the trees. Her desire to keep offering these sessions to her clients, hand in hand with my background in horticulture, we decided to start Monroe's first known peach orchard. Along with the blooms she desires, there will be plenty of peaches. After all, each bloom will be a peach!

We are excited to share our delicious peaches with our local community. Thank you for stopping by – we hope to see you soon!
We are currently closed – We are aiming to have peaches for sale starting in Mid-Late June/Early July. Check here as well as our social media accounts for updates.

Address
1807 Lake Monroe Dr.
Monroe, NC 28112