The BEST Peaches Possible


The start of Lakeside Peach Orchard came out of a need for the pink blossoms in the Spring. As we've grown to 200+ trees and have learned about the need for fresh local peaches in our community our sights are set on growing the BEST peaches possibly as well as expansion to help meet the demand of our community and beyond. We are planting 1500 peach trees in Feb 2022 to help meet demand as well as a need for a local 'u pick' peach orchard.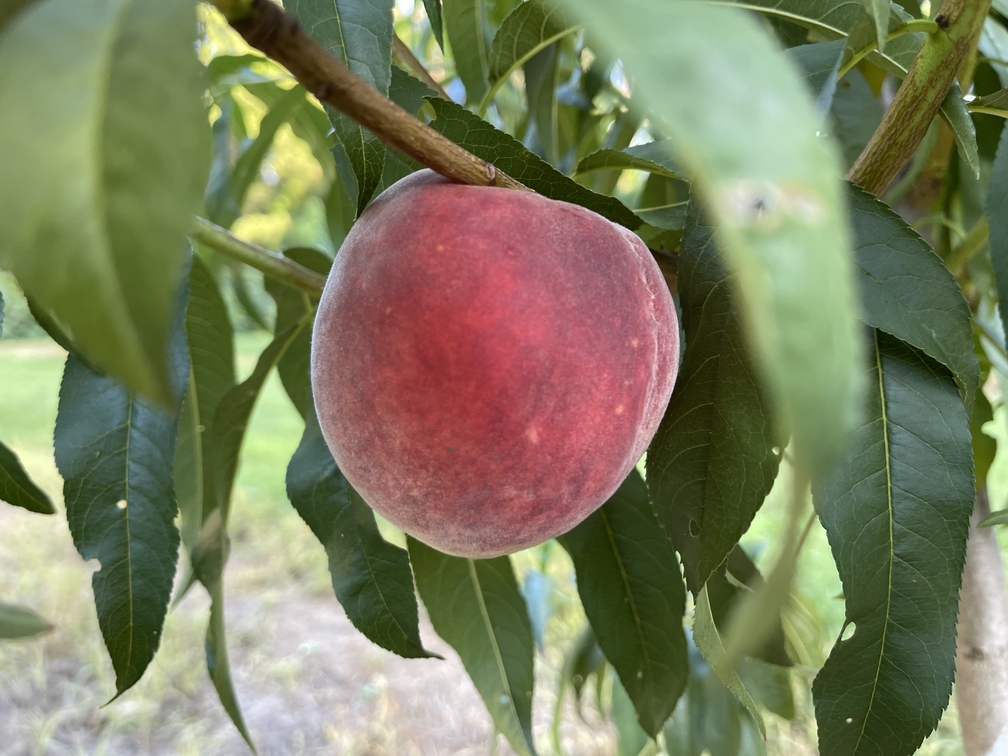 Shown above is our first peach – An Elberta Peach in July of 2021
The Difference – Utilizing Soil Science and technology

Lakeside Peach Orchard isn't just any ordinary peach orchard. The goal is to grow the BEST peaches possible. We do this by utilizing soil science and alternative approaches to common issues with peach trees. Below are a few things we do that make a massive difference.

Soil Science: Adding beneficial soil microbes, food sources for those microbes and many other soil goodies is key. A healthy soil that's full of beneficial life will not only allow our trees to be healthier but also aide in raising the brix index to give sweeter peaches as well as producing higher quality fruit!

Active Biology: We made the decision early on that doing things the traditional way will not work for us and our goals. Peach trees are known to be 'suicide trees' and are very susceptible to diseases and insect damage.  Normally orchards spray a lot of harsh chemicals that have long PHI (pre-harvest intervals – meaning days you have to wait prior to harvesting peaches after you spray) as well as long REI (re entry intervals – the amount of time before you can enter the orchard after spraying). This sounded scary and unhealthy so after researching there are many products that perform just as well but utilize active biology that have zero day PHI and REI meaning no wait to harvest or re-enter the orchard! These products contain active biology that are safe and OMRI listed organic.

The Use Of Technology

The use of technology is critical to grow the best crop possible. We have an onsite weather station that monitors everything from basic weather to soil moisture and temperature. This is extremely important. Our weather station predicts not just rain but frost which can ruin a peach crop for the season. We can act to prevent frost damage as well as know precisely how much rain we've received and adjust irrigation accordingly. You can view our Orchard Weather page to see exactly what's going on at our orchard!